Take Control of Your Restaurant Online Orders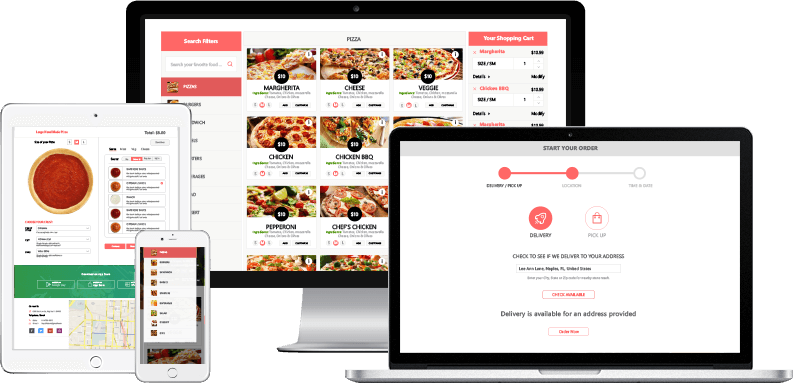 Menu Builder
Already using StorePoint POS systems? Great! We will sync your menu within minutes. With our robust menu builder you can swiftly add to your menu or create specials. No programming knowledge required.

Custom Delivery Zones
Allow your customers to see if they are within the zone. Set deliver perimeters, adjust fees and order minimums, and delight your customers with more efficient delivery times. Faster Take Out, happier customers.

Multiple Order Types
Provide the convenience of different order types. Starvin Marvins restaurant online ordering supports pick up, delivery, curbside, and or dine-in orders. Expand your business and your customer base. It's up to you. We offer you the ultimate control.
Customized Ordering Apps
With cutomized ordring apps to suit your needs and branding we can make it happen. With Starvin Marvins Online Ordering we can expand your customerbase and build your brand.
Get Started Today